I was born in Hampshire in England and spent most of my working life in Berkshire but I now live in Dorset.  In my youth I was lucky enough to spend over eight years living in Auckland, New Zealand and when I went there most intercontinental passengers travelled by ship not aeroplane!  New Zealand was deserted and unspoilt and I had a great time growing up there in my teenage years. Even now, many years later, it is still a beautiful country.
When I returned to England I read History at the University of Reading before embarking on a career in secondary school teaching. That experience enabled me to gain some small insight into what people find interesting in historical material – useful knowledge for an historical fiction writer!
Though I enjoyed teaching, writing was always my first love. I wrote my first book before I was 17 – it was complete rubbish and fortunately was never published! A full time teaching career left little time to concentrate on writing and I had to content myself with other creative outlets. I spent many hours stage managing outdoor Shakespeare plays – often in the ruins of Reading Abbey, but also at the Cliveden Festival and, most notably in 1977, the Silver Jubilee performance of Henry VIII at St George's Chapel at Windsor Castle.
For as long as I can remember I've read historical fiction starting with Robin Hood, King Arthur, and Alexandre Dumas' Three Musketeers. More recently my own favourite author has been Bernard Cornwell and I suppose his work has influenced my humble efforts more than any other.
Apart from writing, I enjoy travelling and I spend my spare time gardening, walking and reading. For a number of years I took part in a long term archaeological dig at a Roman villa site in south Oxfordshire. That experience certainly helped – among other things – to inform my understanding of the decline of Rome.
My early books were all set in the Wars of the Roses period, but more recently I have been immersed in post-Roman Britain – a fascinating and largely unknown time.
It was daunting when I finally took the plunge and began writing and researching my first book. It was a very steep learning curve in every way and it took me several years to finish my debut book, Feud. That book became the first of the Rebels and Brothers series and each year since then I've brought out another book in the series.
Since history is important to me, I am always keen to give the reader as accurate a picture as I can of the periods about which I write. To reinforce that I have produced a series of podcasts on the Wars of the Roses – 46 x 15 minute episodes. The aim is to simplify and explain what is often regarded as a very complicated period.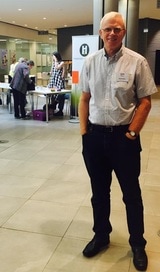 Sign up to the newsletter
Sign up for news, giveaways, book launches and more from Derek Birks.